Power distribution and smart city specialist joins Lucy Group and Lucy Electric to sponsor and exhibit at the Oxford EV Summit 2019
OXFORD, UK: Lucy Zodion, specialist in the design and development of power distribution solutions and innovative smart city systems, will join Lucy Group and Lucy Electric to sponsor and exhibit at the upcoming Oxford EV Summit held at Saïd Business School, Oxford, on the 26th and 27th June 2019.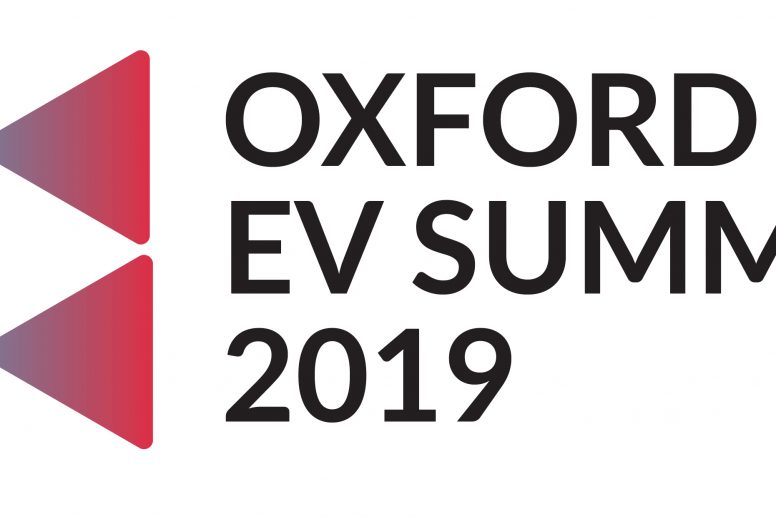 Lucy Zodion – Energising urban spaces
Working within the street lighting and highways industries for over 50 years, Lucy Zodion has a reputable position in low voltage power distribution and street lighting control. Over the past ten years the company has also become a leading innovator in intelligent street lighting and smart city solutions, where the Ki. Smart City Platform was recently introduced.
Combining industry knowledge with technical expertise, Lucy Zodion offers an effective power distribution solution that ensures charge points have the capacity and capability to deliver energy regardless of slow, rapid or fast requirements. And, with a deep understanding of the smart city environment, Lucy Zodion offers innovative systems that help Local Authorities gain useful insights into the challenges on the street, from street lighting to EV management.
With both enabling hardware and IoT platforms providing a great opportunity for the delivery of power and insights, Lucy Zodion can help cities look at the bigger picture from kerb, right up to the cloud. All of this can optimise EV by utilising existing and ubiquitous urban infrastructure, such as streetlights.
The need for collaboration
The growing demand for EV and the resulting strain charging facilities have on the electrical network drives the requirement for a step-change in the way we use urban infrastructure. In order to ensure towns and cities are able to cope with such increasing demands, collaboration throughout the entire ecosystem is vital.
Lucy Zodion's position within the Lucy Group affords it with the ability to collaborate with Lucy Electric, specialist in innovative secondary power distribution solutions for industrial and commercial networks. Working together, Lucy companies are able to offer a holistic solution that helps to decarbonise, decentralise and digitalise urban spaces with smart, adaptive technology that considers the entire EV ecosystem and power infrastructure.
This approach doesn't stop at power management and distribution; the companies are passionate about collaborating with EV specialists to ensure power reaches the streets in a sustainable and environmentally conscious way.
EV and the environment
Due to air pollution and fossil fuel induced climate breakdown, all petrol and diesel vehicle sales will be banned across the country by 2040, making EV charging a vital part of future-proofing any community. Electric vehicles in the UK now account for 1 in 12 new car sales; the industry is quickly expanding, with new reports revealing that there are now more electric vehicle plug-in points than fuel stations in the UK.
With a key driver for EV the environmental benefits that it promotes, it's no surprise that its becoming a pivotal part of urban regeneration. Reducing emissions and improving the carbon footprint of both individuals and communities, the electrification of transport is now a vital asset for cities and towns throughout the world. This is something all businesses within the Lucy Group are dedicated to and are making great steps in providing solutions that drive down the harmful effects of climate change.
Lucy Group – Leading the Charge
The shared ethos and EV expertise throughout the Group is why the organisation is sponsoring this year's Oxford EV Summit, which takes place in its home city of Oxford.
Jonathan Finch-Dick, Executive Director of Lucy Group, is speaking in the Technology and Engineering panel at the summit.  He says:
 E-mobility is transforming our transport networks, our cities and our lives – it's part of a huge shift to decarbonisation, electrification and digitalisation. The enabling technology and infrastructure must be deployed in a smart and practical way so it's viable, coordinated and user-friendly.
The EV Event
The inaugural EV summit in 2018 established itself as one of the leading European electro mobility business events of the year. The 2019 EV summit builds on that.  It brings together business leaders and key players working on electric vehicles, energy, and information technology and charging infrastructure, to explore how we advance full e- mobility.
The summit is a high level business forum based on the dual themes of business engagement and thought leadership from the most senior, influential and informed people in the sector.
There will also be a number of exhibitions showcasing the latest in electric vehicle technology. 300 of the most connected people in the EV space will be invited to attend. These 300 people will be active participants, shaping the debate and the contours of the new e-mobility industry.