Careers at Lucy Zodion
Switched on people help us reach the streets
What's it like working at Lucy Zodion?
Lucy Zodion is dedicated to ensuring it continues to develop products and solutions that meet and integrate with the latest technical requirements. To do this we endeavour to create a welcoming, dynamic and progressive working environment for our talented employees. Don't take our word for it…
See our Vacancies
What does the Lucy Zodion team do?
Lucy Zodion specialises in developing solutions for street lighting and urban infrastructure. This means we have a large team to help us design, develop and deliver a wide range of products for customers throughout the UK an internationally. Find out more…
---
"My role as Communications Specialist at Lucy Zodion is very varied and fast paced. One day I will be developing content for online promotions, the next I'm coordinating a PR strategy for a new solution we are about to introduce. It's a great opportunity for me to develop my skills and learn more about the technologies Lucy Zodion specialises in."
Faye Gilling, Communications Specialist
---
"I love it here at Lucy Zodion. I feel I have learned a lot about the software development industry as a whole and have loved seeing these ambitious projects in their very early stages, which have the potential to change the world"
James Oxley, Software Development Apprentice
Read James's Story
---
"My role as Project Administrator is to ensure that projects are run in compliance with Lucy Zodion's requirements. I find it challenging to run end-to-end administration of multiple projects within the fast-paced environment of the Pre-Wired Pillars Department, something that helps me continuously develop my professional skills"
Gosha Jaromin, Project Administrator
Apprenticeships
As part of the Lucy Group, Lucy Zodion can offer a great platform for career growth in a range of skills and qualifications. Working locally, with the support of a proficient and professional HR team to guide your development journey, you will have an excellent opportunity to progress your education and skills, alongside working life. Apprenticeships offer many advantages for both you and us, your employer, as we're dedicated to nurturing a talented and driven workforce to help us continue developing innovative solutions. Find out more by visiting the Group Apprenticeship page.
Find out more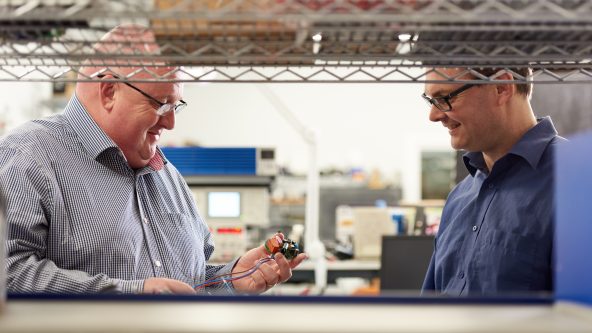 //= $url; ?> //= $srcset; ?>