Portishead's flagship Rapid EV Charging Hub installs bespoke Lucy Zodion EV supply pillar to connect DNO with charge points.
Project Summary
Project name: Driving lower emissions for Portishead flagship EV Hub
Location: Parish Wharf Leisure Centre, Portishead, Somerset, UK
Completed: 2021
Products used: 1 x LZ EV Supply Pillars
Overview
The charging hub is located at Parish Wharf Leisure Centre, allowing EV owners to charge up in just half an hour.
The Hub features two rapid chargers which can each simultaneously charge two vehicles , doubling the number of EV charge points in Portishead town centre.
The Hub is part of the wider Revive Network, which serves four hubs in total. It is a council-owned public EV charging network in the West of England, serving in Bristol, North Somerset, BANES and South Gloucestershire. Find out more about the Eastville Park charging hub in Bristol
Funding for the charging hubs has come from the Office for Low Emission Vehicles (OLEV), which awarded the four West of England authorities £7.1 million as part of the Go Ultra Low West (GULW) programme.
Solution
Lucy Zodion worked with contractor EJ McGrath Construction Limited and consultants E3 Consulting Engineers, to recommend and develop a bespoke EV supply pillar that connects the DNO with the two rapid chargers.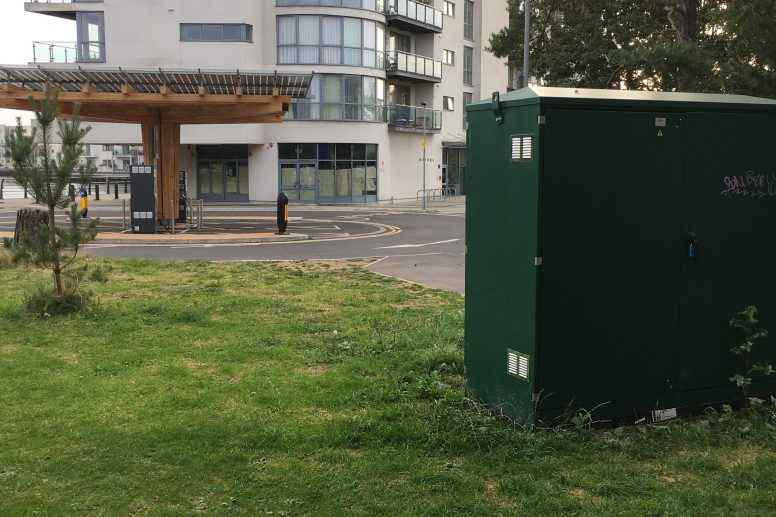 The pillar was installed onsite and provides the council with a solution that not only enables the DNO to connect to and manage supply, but also acts as a distribution hub that feeds power to the EV charge points.
Results
Featuring two 50kW rapid chargers, the Hub serves four charging bays that are each able to fully charge a car within an hour. The Lucy Zodion EV supply pillar, along with the Rapid chargers, helps to support the councils' commitment to become a carbon-neutral area by 2030.
The Revive Network can continue creating similar sites in nearby regions, providing drivers with a streamlined pay-as-you go EV Charging service that is both simple to use and kind on the environment, across the West of England.
Watch the video:
source: https://www.northsomersettimes.co.uk/news/north-somersets-first-electric-vehicle-charging-hub-opens-8230424

source: https://www.n-somerset.gov.uk/news/flagship-electric-vehicle-charging-hub-opens-portishead

source: https://travelwest.info/news/flagship-electric-vehicle-charging-hub-opens-in-portishead