Bespoke solutions
Our highly skilled and experienced in-house design and production teams are dedicated to developing high-quality power distribution solutions that meet your needs and specifications. By working with our power distribution Design Centre, you can be assured your expectations are met with results that reach the highest standards.
Our Design Centre team uses CAD, along with the latest cutting-edge production technologies, to execute well-engineered products. Combine this with our thorough testing and production procedures that meet British Standards and ISO, to ensure products work safely and as intended, Lucy Zodion is competent and capable to deliver to almost any specification.
1. Design Process
Our CAD driven design procedure guarantees a well engineered product from the outset. The dedicated design team work with you, not only from the start, but through all the processes to the finished product. Here at Lucy Zodion we've designed and produced many unique and innovative products, offering the latest cutting-edge technology, thanks to our highly skilled designers and engineers.
The designs we generate are based on your specification and, although we can offer advice on the design, the end result must be signed off by you before the pillar is manufactured. We only take the designs to the next step once you and your customer are completely happy; this ensures the end result meets and exceeds expectations.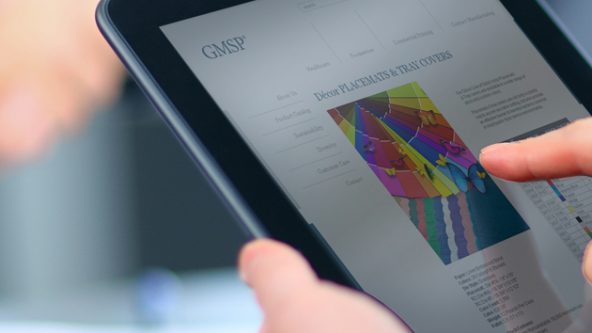 //= $url; ?> //= $srcset; ?>
2. Production
All of the pre-wired solutions we produce are built in the custom build area within our in-house Design Centre. Production is carried out by qualified panel builders and electrical specialists to ensure the desired features you specify are fully functional and ready for use.
Whether you require an expert pair of hands to build a power distribution board, or the scale of your project requires the attention of accomplished electricians, we can provide the skills and expertise to develop a solution that fits. We only use established brand parts in our pre-wired solutions to ensure your enclosure stands the test of time.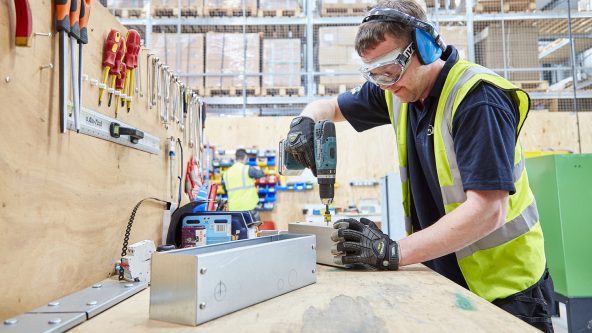 //= $url; ?> //= $srcset; ?>
3. Testing
Once manufactured, your pillar(s) will be thoroughly tested within our purpose built L.V test area, to ensure BS7671 and the requirements of BSEN 61439 standard are met. Our test procedures and quality assurance inspections ensure our products perform correctly and safely, against your specification. We make sure all products we produce remain durable and effective, even in the most challenging of environments.
We will always provide you with the results of our tests and the relevant compliance records, to ensure you have proof that the solution we have offered is built to the standards agreed at specification and design. For more information about the British Standards we work towards, please head to our CSR pages.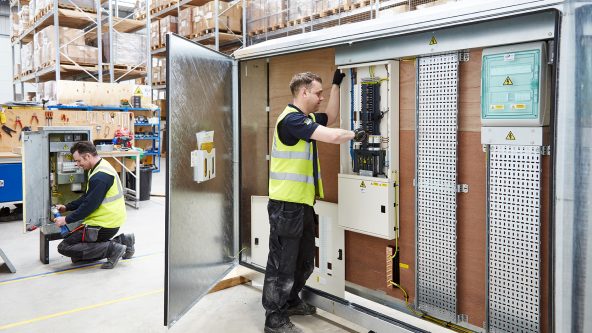 //= $url; ?> //= $srcset; ?>
BESPOKE PILLAR ENQUIRY FORM
Ready to order?
Download our enquiry form for more information on what you need before ordering a bespoke pillar from our Design Centre.
Download