The damage fossil fuels have on the planet is widely understood, with climate change and air pollution causing irreplaceable destruction to communities across the world. As the population grows, this will only worsen, unless action is taken. Governments have noted the correlation between the environmental impact of vehicles and the growing need for citizen mobility, which is why a move away from fossil fuels has accelerated in recent years.
The charge towards EV adoption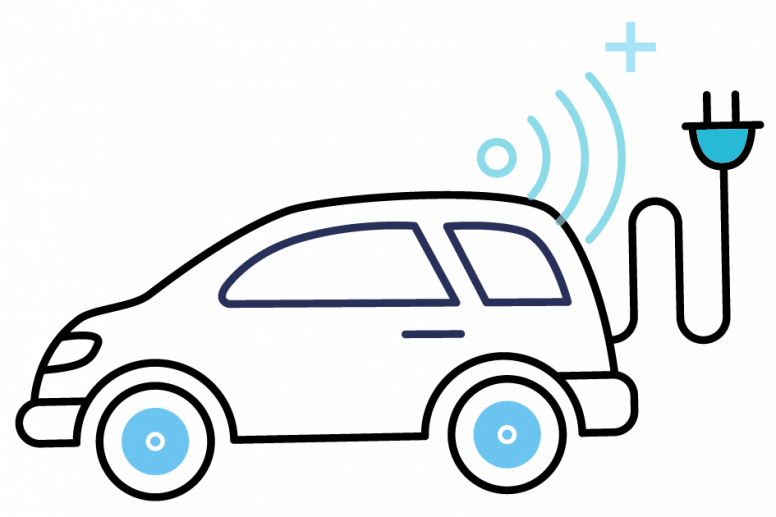 As the world embarks on its journey to become greener and more energy efficient, there are a number of initiatives in place that are helping to drive forward a more sustainable transport system. EV has been hugely supported thanks to its low emissions; with the EV industry itself gaining pace in the bid for a greener future, as many nations support the charge towards electric vehicles over those powered by fossil fuels.
But as the demand for EV increases, there becomes a growing need for the implementation of accessible charge points, meaning a step-change in urban and domestic infrastructure is required. Over the years EV charge points have become commonplace in supermarkets, service stations and for domestic use, giving motorists the opportunity and peace of mind to be able to keep their vehicle on the road, no matter where their journey takes them. But where does the power come from?
Distributing Power
Ultimately, power is supplied from network operators throughout the country and eventually fed to charge points which supply electricity to vehicles. However, just like with streetlights, a distribution terminal is required in order to power multiple charge points, simultaneously. Power distribution enclosures contribute to the EV charging infrastructure necessary for installing an EV charging point and are equipped with a number of components that help maintain a consistent supply.
There are three main EV charging speeds. Rapid, Fast and Slow, each have a whole host of uses and applications and work with various vehicles and connector types. Rapid charging units mostly have a DC supply (43, 50 or 120kW) and give up to 80% charge in 30 minutes or less – ideal for motorists making long journeys and who don't have much time to wait at a motorway service station.
Fast charging units run from an AC supply (7-22kW) and typically charge EVs within the space of 4 hours; these are often found in retail car parking facilities, where people have more time to spare. As for slow charging points, which are also AC (up to 3kW), they are the most common types of chargers and usually take up to 12 hours to give full-charge. They are usually found at workplaces, or used domestically for home charging.
Depending on the demands of the project, power distribution enclosures for EV usually have the capacity to feed enough power through to approximately four fast-charge points, with a constant supply. Usually located in the carparks of retail parks, such systems must be able to supply up to 22kW at each point, therefore an enclosure big enough to house a power supply of up to 88kW is required. The more points that the project commands, the larger the power distribution unit, which makes EV scheme planning challenging to say the least.
Power Distribution Enclosures
Power distribution enclosures for EV are usually purpose built, so their design should be considered as the project is being developed. Although load management is down to the EV charge point manufacturer itself, there are certain levels of due diligence and compliance that enclosures and their power distribution boards should meet, too; such as IET and British Standards, as well as using suitable materials that ensure durability and safety.
There is no standard size requirement for such enclosures and therefore their considered design is crucial in order to strike the perfect balance between internal electrical compliance and configurations and external aesthetics, such as size and style. After all, power distribution enclosures by their very nature are built to modestly do their job while blending in to the surrounding landscape. The charging units themselves are the things that take centre stage, as they are helping to energise journeys throughout the UK.
Discreet distribution
As the need for EV grows, so does the need for distribution pillars, which makes urban planning all the more challenging. With this extra requirement for street furniture, yet limited space, it poses somewhat of a conundrum for city designers as to how everything can work together while keeping the street clear for pedestrian access.
There are a number of solutions emerging that can greatly help the evolving needs of citizen centric cities, where space is at a premium and aesthetics are an important consideration. From power distribution units that provide power discreetly and effectively with no interference to the landscape of the street, to multipurpose urban furniture that can both enhance citizen experiences while also incorporating power distribution equipment within. These are emerging trends that are only expected to grow, as EV advances.
Urban concepts
Many cities and towns are embracing the advances technology can bring to street design and citizen experiences as a whole, with modernisation projects prominent throughout the UK. However, space and infrastructure management remains a common problem and this can be overcome with alternative power distribution solutions that think outside the box.
City centres are being designed to become more liveable, providing valuable experiences for citizens and communities, alike. Urban concepts for power distribution challenge convention to create unique and custom enclosures, designed to reflect the aesthetic styles of modern architecture and street furniture. Incorporating power distribution boards into sedentary street-side items; space is saved while meeting the EV power requirements of contemporary cityscapes.
Lucy Zodion's Design Centre
The Lucy Zodion In-house Design Centre has the knowledge and expertise to create bespoke power distribution boards and enclosures that meet the growing needs of urban and highway infrastructure. We're seeing increasing enquiries for unique shell designs that house bespoke wiring for EV and other municipal power requirements, from a range of clients such as architects, technical specialists, contractors and city planners – all looking for something that works to specification, yet pushes the boundaries where aesthetics are concerned.
For more information about our bespoke power distribution solutions, contact us at PWPSales@lucyzodion.com