On the 17th of October 2022, Lucy Zodion invited Park Lane Academy Halifax, over to the Lucy Zodion office and factory for a morning of learning!
19 BTEC Business students came over to the site to learn more about the work of Lucy Zodion and to contextualise the learnings of their course.
The students rotated around different elements of the business, learning from several members of the Zodion team on Operations, Procurement, Product Management, Marketing, Finance and Product/ Tech design.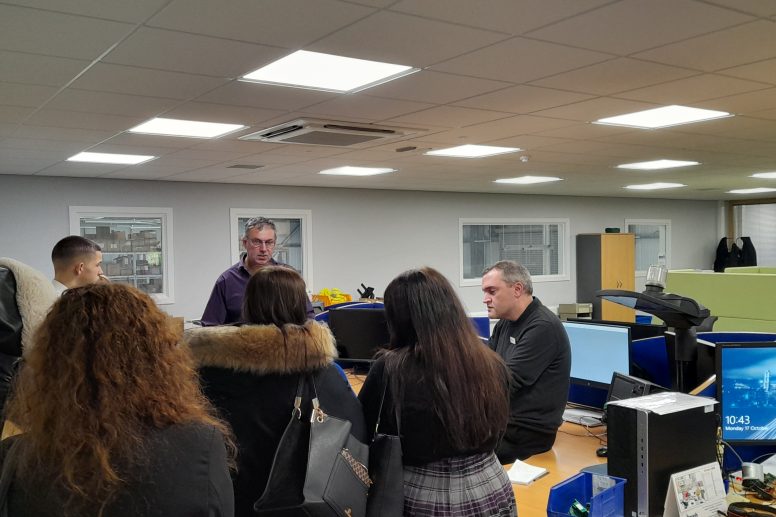 The morning provided the students the opportunity to see firsthand how businesses operate, furthering their development in their studies.
John Fox, Managing Director of Lucy Zodion said "We have both a moral and business imperative to ignite passion within students, for life within businesses and for the future on which businesses like Lucy Zodion depend. It is a wonder to see even a single mind light up."
We would like to take the time to thank all those involved, including the teachers of Park Lane, the students, and the Zodion team.