By Matt Page, EV Business Development Manager 
Despite Prime Minister Rishi Sunak's recent spanner in the works, the full transition to electric vehicles (EVs) is still one of the most important actions to achieve the UK's Net-Zero sustainability goals by 2050. 
Road transport is responsible for more than a fifth of the UK's CO2 emissions, so even though the timeline for phasing out petrol and diesel engines has been pushed back (to 2035), the prosperity of the UK's EV charging infrastructure presents an exciting opportunity to enhance accessibility and accelerate adoption rates. 
As part of the Lucy Group, in partnership with our sister company Lucy Electric, Lucy Zodion is uniquely positioned to meet a wide range of electrical connection requirements, from on-street charging to large-scale EV hubs. We understand the frustrations of EV charging providers, EV charging networks and charge point operators and the need for easily accessible, safe, secure and reliable EV charging networks.  
To achieve this, we created EVIS – our standard range of EV Connection Pillars designed to simplify the installation process. 
For us, the unsung hero of EV infrastructure is not the sexy chargers; the unsung hero of GREAT EV infrastructure is the feeder pillar. Used to distribute power safely and efficiently and ensure charging speed reliability – specifying an EV feeder pillar will ensure secure, dependable and compliant electrical connections. 
If you're working on an EV charging infrastructure project, here's an overview of the key requirements to consider when specifying an EV feeder pillar: 
Electrical Supply 
The first thing to consider is the electrical supply. Is it going to be a new point of connection, provided by the DNO or ICP, or is it going to be a private supply routed from a supply elsewhere? If the former, then consideration needs to be given to the space that the DNO/ICP will need to install their service head/cut-out and any metering requirements.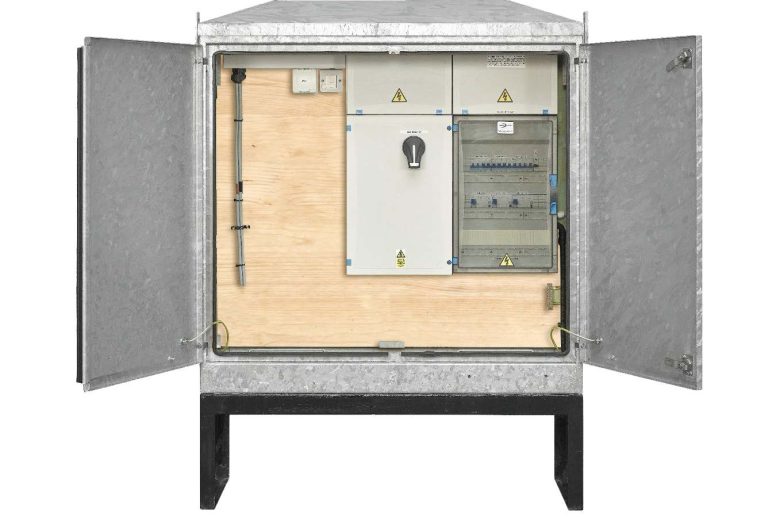 -100Amp DNO pillar
Earthing 
You'll need to decide whether your EV feeder pillar will use Protective Multiple Earthing (PME) – our EVIS pillars utilise O-PEN technology – or TT earthing. The choice depends on various factors, such as existing infrastructure already present, preservation orders on trees and not forgetting resistance levels that would need to be guaranteed all year round in the event of a TT installation. 
TT installations, where an earth rod is installed to provide the earth, are the most common. However, where it is not possible to fit an earth rod or mat, fitting PEN detection technology is a well-recognised alternative.  
Chargepoints 
How many EV Chargepoints is the Feeder Pillar powering and what are their ratings? The EVIS range is available in several configurations designed to meet a host of EV Chargepoints options. Outgoing devices include both single-phase and three-phase enabling EV Chargers to be powered from 7kW to 150kW.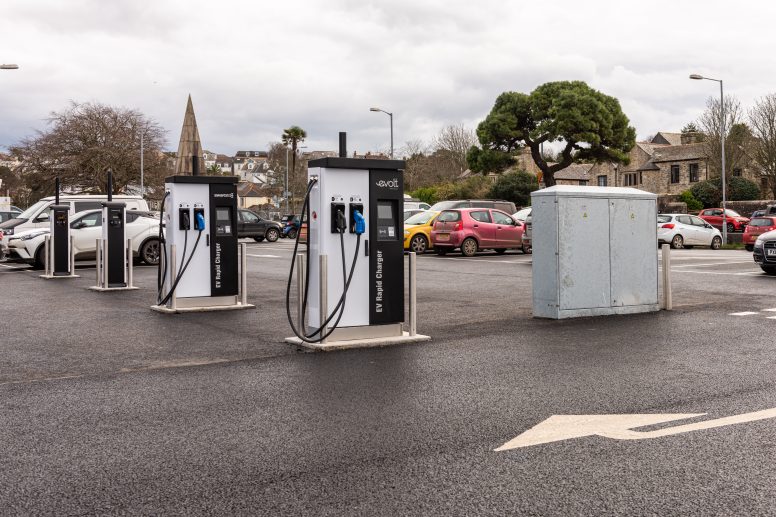 -Falmouth, Cornwall, EV Installation
Current Rating and Load Balancing 
What current rating is the incoming supply: 100A, 200A, 400A, 630A? Understanding your current rating requirements is essential. How much power does your feeder pillar need to deliver, and how many charge points (in kilowatts) will it supply? Consider load balancing within the charge points to optimise your supply connection and get the most value out of your electrical infrastructure. 
Residual Circuit Protection 
There is a requirement to protect the cables supplying the charge points and to do this we install 300mA devices where the charge points have local 30mA protection.  In the event the charge points do not have this local protection we offer 30mA protection to cover this.  This is generally seen on the 7-22kW charge points but our EVIS range offers both solutions to cover your installation requirements.  
Futureproofing 
Anticipate future needs by allocating space within your feeder pillar for additional equipment or charge points that may be installed at a later date. This proactive approach ensures your infrastructure can adapt to evolving EV demands without costly modifications. 
Location and Planning Requirements 
Carefully consider the location of your EV feeder pillar. Are there specific planning requirements or access needs for maintenance and testing? Proper planning ensures seamless integration into your site or development. 
Aesthetics 
In some cases, aesthetics play a vital role. Does your EV feeder pillar need to blend seamlessly into its surroundings? All enclosures within our standard range are Hot Dipped Galvanised, but opting for a painted finish can help maintain the integrity of your site or development while ensuring that your infrastructure is both functional and visually appealing. 
Compliance and standards 
Ensure that any EV Connection Pillars you specify is manufactured and tested in accordance with the following standards. 
BS7671: IET Wiring Regulations – covers the electrical installation of buildings including the use of surge protection

 

BS7671: IET code of practice for electric charging

 
BS EN 61439: Low-voltage switchgear and control gear assemblies

 
Standard pillar, or bespoke 
Our standard pre-wired EV pillars, which are ready to install upon delivery are unpainted, if you have a specific need such as anti-graffiti paint or even a stainless pillar due to the proximity to the coast, you may need to consider a bespoke EV feeder pillar. 
Lucy Zodion is committed to providing tailored solutions that meet your unique requirements. Our design team can create accurate technical drawings to support swift sign off and build. 
By considering these key points, you can ensure that your EV feeder pillar is designed to deliver efficient and reliable power distribution for electric vehicle charging, contributing to a sustainable and greener future. 
Ready to order? 
If you're ready to order a standard EVIS feeder pillar or need more information about the design and order process, please don't hesitate to contact our helpful team at PWPSales@lucyzodion.com We're here to assist you in creating the EV charging infrastructure your project needs. 
About EVIS 
Boasting over 80 standard designs, EVIS caters to various EV charging needs. It offers incoming supply ratings from 100A to 630A, supporting 7kW to 150kW EV Chargepoints. This versatility accommodates multiple applications from public car parks to private connections such as hotels and retail. 
LEARN MORE > EV Supply Solutions – Lucy Zodion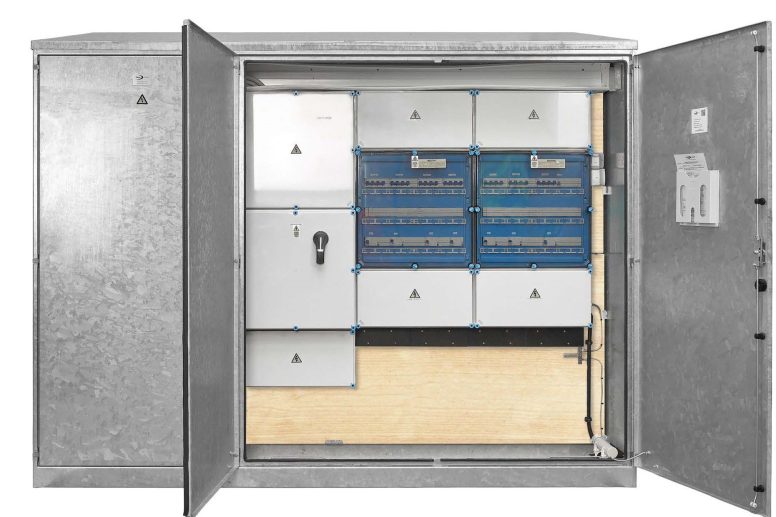 -630Amp DNO pillar