As the fuel crisis continues, drivers throughout the UK are fraught with panic wondering when and where their next full tank will come from. Stations across the nation have pleaded with panic buyers to cease, in a bid to retain what little supplies they have and ration them for desperate and priority drivers.
While COVID made us question the frequency we use our cars and the benefits fewer cars on the roads has had on the environment, with 41% of drivers across the world purchasing or considering hybrid or electric vehicles this year [1], the recent crisis has again shifted focus on fossil fuel alternatives and the many benefits of EV.
The Guardian recently reported that electric car dealerships have seen soaring inquiries, with drivers desperate to free-themselves of the shackles of fuel shortages [2]. The surge of interest, while driven by the current crisis more so than the environmental benefits most EV adopters buy into, shows a step-change in public consciousness. There's a growing realisation that fossil fuels are not only environmentally harmful, but a commodity that has decreasing availability.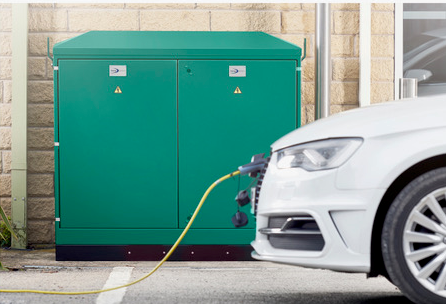 Can we cope with this demand?
This perceived EV boom, combined with the growing number of EV Charge points throughout the UK, means there's no doubt a demand for supporting infrastructure is in on the horizon. Distribution Network Operator (DNO) UK Power Networks (UKPN) recently reported that it has seen a 42% increase in EV charge points in its area, over the past 12 months [3]. The provider identifies that there is still a long way to go, to ensure a seamless transition to EV takes place.
there's still "a lot of work to do " to meet the growing demand for EVs and chargepoints, and that it is important UKPN works with local and central government, chargepoint operators, customers and other stakeholders to ensure a seamless transition.

The company pointed to how a single 50kW rapid charger uses the same amount of power as a block of 25 flats
Furthermore, Cornwall Insight recently reported that demand from EV alone could reach 71.6TWh by 2040 [4] . This is compounded by The UK Government's Road to Zero Strategy, which sets out an ambition for at least 50% of new car sales, and 40% of vans, to be ultra-low emissions by 2030.
To support this boom and the unprecedented energy requirements it entails, we must ensure electricity networks are able to cope.
Solutions to bridge the gap
Charge point manufacturers are helping to empower journeys, with conveniently positioned and accessible units located in carparks, service stations and residential areas up and down the nation. Beyond the consumer, there is now a greater need than ever for collaboration throughout the EV ecosystem to ensure both the first and final mile are addressed.
Demand and supply aren't challenges confined to the EV industry alone; they affect the entire supply chain, as well as drive a need for new solutions that aid consistent energy delivery. Whether providing power to charge points, or facilitating the connection of on-street charging outlets, the DNO is almost always part of the ecosystem.
Lucy Zodion and Lucy Electric are DNO accredited throughout England, Scotland and Wales, which means the solutions available from Lucy are from a reliable source and specified onto contract for exclusive use within most regions in the UK.
Decentralised power
Addressing the need for decentralisation, Lucy Electric's packaged substations can help distribution network operators (DNOs) better manage supply, as the demand for EV charging facilities continues to accelerate. These provide the power required for numerous EV supply pillars to be able to feed adequate energy to charge points of various speeds and ratings.
Where localised substations are not required, in projects with a supply of 630A or less, EV charging infrastructure continues to present challenges in the way power reaches the charge point and, consequently, reaches the car. Lucy Zodion's EV supply pillars have a unique position in the way they connect DNO supply with charging outlets; a need that has been realised in the surge for electric vehicles and charge points.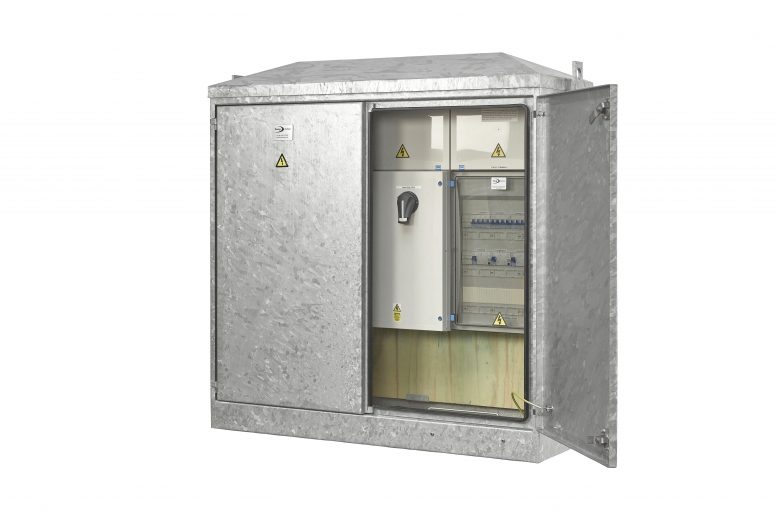 Providing power to multiple charging points, from a single and complete solution, EV supply pillars have minimal impact on the grid when load balancing charge points are connected. This facilitates an unchanged connection capacity, where charging power is equally distributed across all electric cars.
As a complete solution, Lucy Zodion's EV supply pillars can also come equipped with Lucy Electric's reliable energy connection HDCO and CTCO products, integrated within. This ensures ICP/ IDNO/ DNO approval in areas that specify Lucy Electric and Lucy Zodion products.
Subsidised power
While new solutions can mitigate supply challenges to a degree, sustainability is vital. The industry itself is built on the green credentials of EV technology. To ensure EV has a longer lifespan than fossil fuel counterparts and to avoid fuel sparsity, we must tap into renewable and abundant sources of energy to subsidise some (if not all) of our EV power supplies.
Many new EV Charging hubs have integrated solar panels to their forecourt designs to try and offset grid demand, with a renewable energy source. Take the new EV charging Hub in Portishead, for example, which uses both grid and solar energy to power the four recently installed charge points.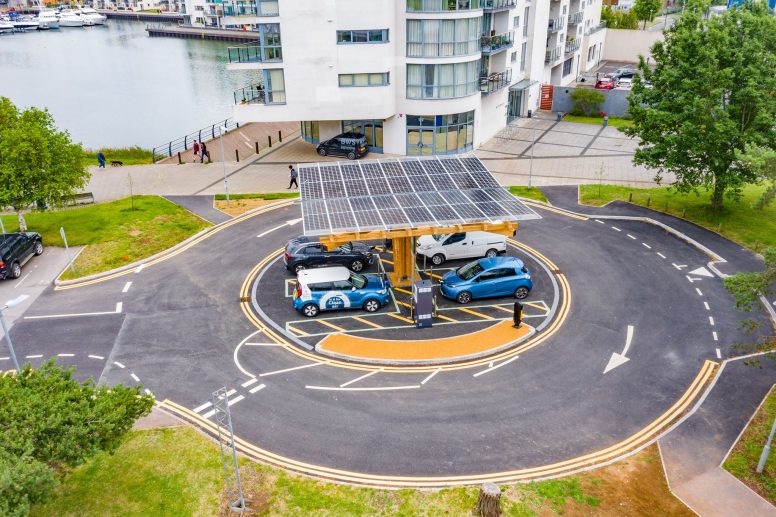 The future of EV
Subsidising power with renewable sources, such as solar, will be a key element in ensuring the EV industry is sustainable and futureproof. While the current fossil fuel challenges of today are driving a surge in the EV market, which can only be seen as a positive step; we must consider how this affects an infrastructure that is not yet prepared.
Our journey to EV is not over, however we're taking positive steps that will have a great impact on the industry and infrastructure. Find out more about our EV journey, over on our dedicated EV webpage.
Sources: 
source 1: https://www.weforum.org/agenda/2021/08/coronavirus-increased-ev-sales/

source 2: https://www.theguardian.com/environment/2021/sep/27/uk-electric-car-inquiries-soar-fuel-supply-crisis

source 3: https://www.current-news.co.uk/news/ukpn-records-42-increase-in-ev-chargepoints

Source 4: https://www.current-news.co.uk/news/demand-from-evs-could-reach-71-6twh-by-2040-cornwall-insight