The growing demand for Electric Vehicles (EV) and the resulting strain charging infrastructure has on our electrical network, means a wide range of safe and compliant connection solutions are required. From DNO accredited cut-outs and isolators for on-street chargers, through to larger 'heavy duty' connection pillars for rapid chargers, Lucy Zodion's products and design team can solve your connection requirements.
//= $url; ?> //= $srcset; ?>
Power Distribution for EV
As one of the UK's leading suppliers of pre-wired power distribution enclosures, we understand the importance of electrical safety and flexibility to meet the growing demands of power infrastructure. EV is becoming commonplace throughout the UK, with a number of initiatives in-place to drive-up use of electric vehicles in a bid to reduce emissions and increase efficiencies. As the demand for EV increases, there becomes a growing need for the implementation of accessible charge points, meaning a step-change in urban infrastructure is required, therefore the demand for power distribution solutions are on the up.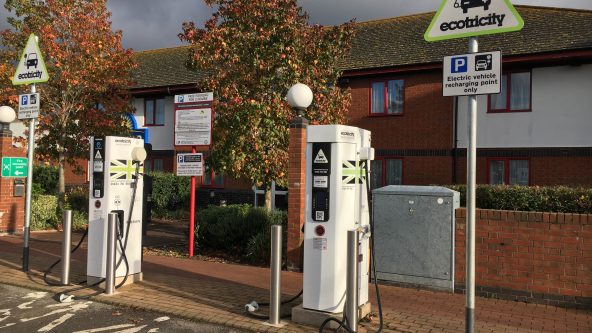 //= $url; ?> //= $srcset; ?>
With this in mind Lucy Zodion is able to meet a number of EV power distribution requirements, to meet almost all specifications, configurations and styles.  We have an in-house Design Centre dedicated to the design and manufacture of bespoke power distribution pillars and have extended our service to EV power distribution enclosures, developing solutions to meet growing demand. The benefits of our service include:
Case-for-case approach to EV power distribution projects to ensure we meet your specification objectives
In-house Design Centre to ensure approved drawings are closely followed and tested for functionality, fit and form, based on drawings
IET and BS industry standards followed to ensure product suitability and conformity at application
Power distribution hardware and fused products
Ways we support you
We're dedicated to ensuring the products and solutions we provide are suitable for your project, which is why we have a number of support services to guide you at each step of your journey with Lucy Zodion. Get the help you need by clicking on one of the following services…